Name: Kelly Hussey-Smith
DOB: 25.02.1982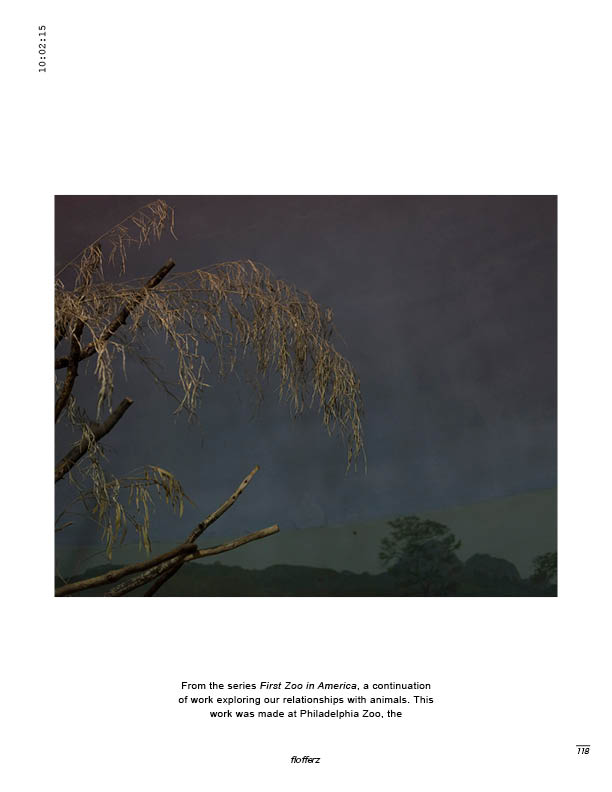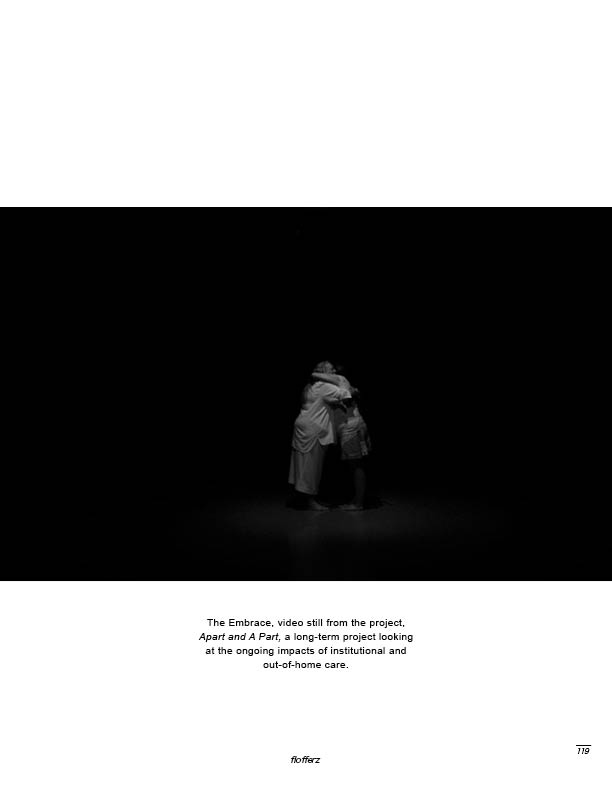 Current Location and where you come from?

I was raised in subtropical Brisbane, Australia where I am now raising my son.
What do you do and why?

I'm interested in using photography and storytelling to understand the world a bit better and connect with more people. Photography has shaped the way I see so it makes sense to use it to unpack different questions.

My work always begins with a documentary process but often blends narrative, tableaux, and art history to express different ideas. The act of looking closely at, and engaging with the world helps me make sense of it.
How did you start?

When I was 15, and a bit of a soloist, I fell for the darkroom. I enjoyed the whole practice of photography, but it was the immersive darkroom experience that I found particularly captivating.

As time passed I became inspired by practitioners like Martin Parr & Joel Sternfeld and my whole process changed. The image making became far more important than the process of creating a print. Over time I've come to understand that both process and product are essential and the constant tension between them drives the resolution of the work.
Other profession?

I am fortunate to be able to say that I teach Photography at the Queensland College of Art where I am also completing my post-graduate study.
In a short sentence, describe an experienced that changed your life…

Going to the Australian desert and bringing that freedom home with me.
Describe the world in one word? worlds
First Memory: A very early memory is of my great-grandfather's talking budgie Pete telling me I was cheeky. This was very confusing for a young child who then expected more animals to speak like humans.
What one piece of advice would you offer a newborn infant?

Sleep.Please.Sleep. And don't trust a talking budgie.
Where is the line between insanity and creativity?

I don't buy the insanity argument. If an artist works passionately on a long-term project that offers little in terms of financial reward, but plenty of personal fulfillment, experiences, and even enlightenment, is this seen as closer to insane? I think this is perfectly sane.

…Ever read American Psycho?
If you could choose just one thing to change about the world, what would it be?

Factory Farming.
What is true happiness?

A myth. We can be fulfilled, inspired, love and be loved, but I'm wary of the happiness cult.
How do you want to die?

In Pompeii are the skeletal remains of a sleeping, spooning, couple preserved in lava and debris after Mt Vesuvius erupted in 79 AD. Asleep and spooning a loved one always seemed like one of the better ways to go.
What happens after we die?

...art becomes valuable?
What things hold you back from doing the things that you really want to?

If I am able to list the things holding me back I'm just making excuses really.
______

1. The Embrace, a video still from the project: Apart and A Part, is a long-term project looking at the ongoing impacts of institutional and out-of-home care.

If having a narrative is a requirement to making sense of avoiding chaos psychologically, then it is not difficult to imagine the confusion and loss that many children who were raised in state, church, or foster care experienced when trying to construct adult narratives of the self in the care of others.

Through blending oral history, creative non-fiction and collaborative art practice, Apart and A Part explores how life has played out for individuals after having left out-of-home care. It investigates this through non-linear approaches in storytelling and narrative. This image is of two reunited sisters, Jessie and Marlene. Both amazing women who have become friends.
2. From the series First Zoo in America, is a continuation of work exploring our human relationship with animals.

The series began unexpectedly while I was on a residency at Crane Arts in Philadelphia in 2014 where I found out that the Philadelphia Zoo was in fact the first zoo constructed in America.

Much of my previous work has explored human and non-human relationships and this work is an extension of those ideas. The image of empty branches was taken at this zoo. I found their emptiness just as potent as the images of solitude and repetition found in my previous works. The zoo is a public and accessible space that I see as a metaphor for not only a disconnect between humans and other animals, but the idea that nature is something to be admired or owned, rather than something we are a part of.

I find zoos incredibly cruel and sad place and I guess these spaces became part of bigger questions about my own species.

3. Mundubbera, From the series, Central Queensland Project, co-authored with Alan Hill, is a photographic exploration of the mining boom and bust in Central Queensland.

This image is from the Central Queensland Project - a photographic exploration of a region in transition. Given the complexity of the modern economy, and the insularity of city life, many of us are becoming blind to the reality of what lies beyond the city limits.

The Central Queensland Project is a photographic exploration of an unknown but economically powerful mining region in Queensland Australia. This long-term project follows the urban and social landscape as it transitions from boom to bust and beyond. I hope to hit the road in our camper-van in 2015 to continue the work.